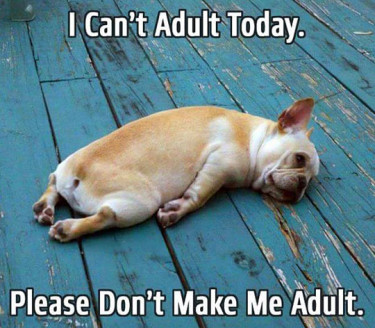 Pushing Through Institutional Inertia
Change is hard. Preparing your organization to adjust to a new business practice, technology, or policy can be challenging. Avoiding this challenge can slow down progress and growth.
How often are you slowed down due to institutional inertia? What program adjustments, change in communication, or new technology have you been putting off because they'll take too much time or effort? How do you break through this inert state and gain energy for change?
Most of us operate in work events that are short on time and resources. Dedicating energy to improving a business practice takes time and mental energy. Because of this, we often put off making changes because they'll absorb too much time. How often have you heard a colleague say, "We already know this system so well – why do we need to change?"
I can often be reluctant to change. Almost every day I add more to my To Do List spreadsheet then I get done. Allocating the time to make institutional adjustments is increasingly hard. In these situations, I tend to evaluate change in a cost/benefit analysis. How much time will this change take? Is it worth that investment? What is the long-term improvement? How much time/money/energy will I save in the future by doing this? Will making this change allow me to strengthen the quality of my work and help more people?
Hopefully these questions and the subsequent conversations you have on the subject can help you find the time to make change and find the force to drive your organizational forward.
Below are a few links that we enjoyed this week: