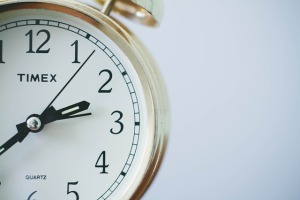 Assessing How You're Allocating Your Time
The change in calendar year, is a great time to evaluate your nonprofit's goals and how you spent your time. Many organizations allocate time in January to evaluate the prior year, cementing strategy for the new year, and outline goals.
If you're in the midst of this process, it's time to ask – what program, tool, or strategy absorbs more of your time and energy than you want it to? Do you struggle to keep up with your Instagram account? Do you spend far more time writing blog posts than you want to? Is there an event with net income that may not be worth the amount of staff and volunteer time used? Are you investing a lot of communication resources on a message that isn't resonating with your audience?
When assessing your communication and fundraising strategies, you will look at what the outcomes and goals will be. It's important to also consider the opportunity cost. If you were to stop implementing an event or social media tool and invested that time in another area, would it lead to a healthier and more successful organization? This is an opportune time of the year to review how you're spending your week.
Below are a few links from the last few weeks that we thought you might enjoy. Many are making 2015 prognostications.