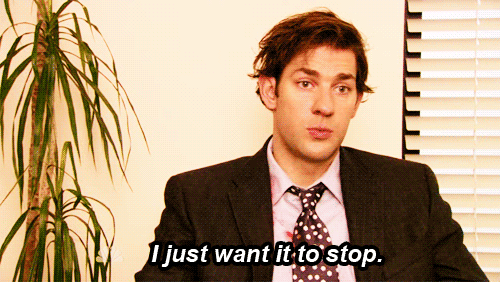 How Nonprofits Can Manage Individuals Who Unsubscribe from Emails
As we approach the year-end giving season, your organization is likely increasing the quantity of outgoing emails and focusing them on giving. For most nonprofits this will lead to an increase in users who unsubscribe from your email communication. No matter how much time you dedicate to crafting the perfect content, segments for different audiences, and subject line – someone will opt out. This is the cold harsh reality of nonprofit emails.
How do you manage the individuals who unsubscribe?
After someone clicks unsubscribe in an email system, they're opting out of future email communication from that same system. Constant Contact, Vertical Responses, Blackbaud, and MyEmma all work to ensure that those audience members will not automatically receive messages in the future. What else can you do?
Tracking email opt-outs in your database is a time-consuming but valuable task. This helps you understand if there are certain types of audience members who are opting out of your content. Tracking this information is a useful data point to better understand your email content. While time is always a challenge, this is a great volunteer activity or something you can do while catching up on your favorite reality tv show.
How do you communicate with your users who unsubscribe?
For many organizations the majority of individuals who unsubscribe are audience members that staff don't have a personal relationship with. They're likely someone who signed up for an email or registered for an event in the distant past. There isn't much you can do for these individuals.
But, many organizations also struggle with key audience members opting out of communication. This could be due to the number of emails they receive or because they went on an email clean-up binge. A former colleague had to deal with irate volunteer event chair who was upset that she was not receiving email messages. When told the exact date and email that she opted out with, the volunteer replied, "I didn't realize that opting out of your emails meant I wouldn't receive your emails."
If you notice a key volunteer unsubscribed to your email, you can reach out to them personally. It's imperative not to automatically opt them back into email. Pick up the phone or send a personal email and ask what caused them to opt of communication. If you position the conversation as they're helping you make better decisions and write stronger communication, the volunteer will be more likely to share their feedback.
How do you prevent users unsubscribing from email communication?
We've discussed how to handle individuals who unsubscribe, but what steps can you take to prevent them from even happening?
Types of emails – What are the kinds of emails you're sending and how do the subscribe rates vary per email? Are you sending the same type of email multiple times in a row? If you're seeing much higher rates for advocacy related email content, then it might make sense to better educate your supporters on how advocacy affects your organization's mission. Another opportunity is to create a segment of users who want to receive advocacy updates.
Email frequency – What is the pace of your emails? Are you sending them too frequently? This is obviously one of the biggest reasons for individuals who unsubscribe – if your audience receives too many messages that are not of interest to them it will lead to an increased unsubscription rate..It can be challenging to balance long-term goals with your short-term communication needs. A client we work with wanted to send a "Registration closes in two days" email a few days after sending a "Registration closes in one week" email. It was important to balance the need for the organization to remind their procrastinators to sign up against a potential increased rate of individuals unsubscribing from their future communication. These are important questions to consider when mapping out your communication schedule.
Email segments – How are segmenting your email communication? Is content is going to the appropriate audience members? How can you make your email communication more specific and relevant to key audience groups? These are all questions to consider when developing email segments. Relevancy is a critical part of email communication and taking small steps to adjust content for key audiences can have a large impact on unsubscribe rates.
Create options – If someone clicks on your unsubscribe link where do they go? Can you provide options of the audience member only receiving certain types of email content? Giving an email recipient space to self-select the content that is most relevant to them provides a final step to prevent them from opting out from your email communication entirely.
We wish you a luck with your year-end giving campaigns and low opt-out rates. Feel free to opt-in to reading some links from the last two weeks that you might enjoy.