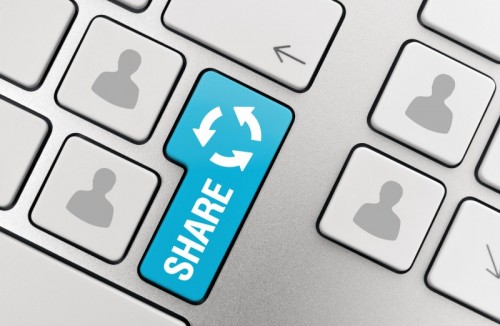 A First Hand Account of Fundraising on Social Media
Last year, I started a Fantasy Football league with several of my female friends in an effort to get them more involved in an interest I was passionate about. I sent weekly emails with tips and advice, as well as wrote brief manager spotlights that included fun information about each person. It was, to be candid, a roaring success.
This year I wanted to host the league again, but unfortunately it just wasn't that easy. Because of the recent legal rumblings around the NFL, it was challenging for me to essentially endorse a sport that was having such issues involving violence and women. Which is when I started a fundraiser on Crowdrise for the National Domestic Violence Hotline (NDVH), based out of Austin, TX.
Nonprofits are always on the lookout for new revenue streams, and online fundraising, specifically peer-to-peer campaigns, have been a request we hear time and time again from our partners.
But what does this mean for the people you are reaching out to? What are some of the challenges they face when fundraising on behalf of your organization?
This fundraiser has been an educational journey, even for someone with years of experience working in fundraising from an organizational perspective. Here are some of the main takeaways I learned.
Posting to Facebook isn't as effective as it used to be
I definitely noticed that my exposure on Facebook was smaller the more I posted to the platform, very likely due to Facebook's algorithm. While we have long known that fundraising asks coming directly from organizations struggle with reach on social media, it is discouraging that individuals also now have issues connecting with their full network when attempting to fundraise on behalf of organizations.
Direct, personal appeals still work best
Speaking directly to friends and family about why I was participating, either through email or in person, was far and away the most effective way to get donations. This is something nonprofit professionals have known for a long time – personal appeals work best. But it is important for organizations to remember, when reminding fundraisers about the importance of personal appeals, that there are times when the fundraiser may feel reticent to ask their network yet again for more money for the cause. This is where you can help.
Personal appeals from the organization have a real impact
Despite how amazingly busy NDVH must have been during this time period, they sent individual thank you emails to all my donors, with personal touches about the fundraiser I was hosting. This was beyond what many would think to do – but it really had an impact. I had several donors mention to me how impressed they were that the organization took the time to thank them personally.
Sometimes life gets in the way
Even with my experience in fundraising, and my knowledge of how important it is to continue to communicate with my network for fundraising success, life still can derail even your best fundraising efforts. From work, to family, to other responsibilities, fundraising appeals can quickly go to the back burner. As an organization, you need to do your best to be understanding of the many commitments your fundraisers may have, and try not to be too pushy. Yes, you have fundraising goals and expectations – but a fundraiser is going to be much more likely to support you and your cause if you are empathetic to their work, as opposed to pressuring them to do more.
It is worth mention again – the National Domestic Violence Hotline has been incredibly encouraging and positive throughout, sending me multiple thank you's for my efforts. Considering how busy they have been over these last few weeks, it is truly inspiring to be working with them in this capacity.
Below are links from the last two weeks that you may enjoy.