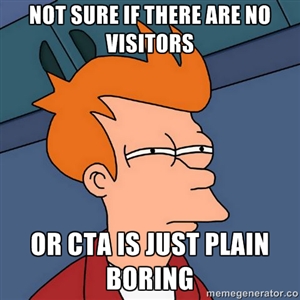 Call-to-actions in Nonprofit Communication
Who is your intended audience? You should ask yourself this question each time you write social media content or a bulk emailfor your nonprofit organization. Who are you writing to? What do you want their action to be?
The tone and call-to-action in the email will vary based on the intended audience. Are they previous donors or supporters of your work? Are they individuals who are familiar with your work/issue but are not active supporters? Or is this message simply going to everyone in your database? It is important to remember that the different platforms and audiences heavily influence what your call-to-action should be. Do you want to drive people to a website, simply remind them of your work, or get their feedback on a key issue?
Knowing and judging the anticipated level of engagement can be challenging. Relationships are built through conversations, not messages. Email and social media can be an avenue to have these conversations but only when your audience feels comfortable having them. Building a call-to-action for people to provide their thoughts in comments can be a powerful community-building tool, but can also deflate your communication if no one replies.
Ensuring your call-to-action matches your platform and audience will help you achieve more thoughtful communication.
We try to be thoughtful on the Social Change Consulting Tumblr and encourage you to check to visit.