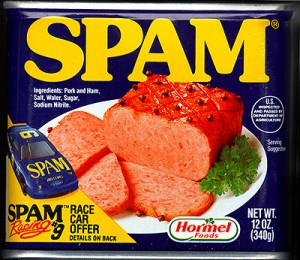 Avoiding Spam Folders
Nonprofit organizations consistently struggle with ensuring their email campaigns are reaching inboxes and not spam folders. This week the Chronicle of Philanthropy discussed the issue and highlighted a few nonprofits that have done extensive clean-up of their distribution lists.
Investing staff time and resources into data clean-up can be a big undertaking. We highlight three steps to help you get started in this process.
Track your email data and goals
Most nonprofits have access to email analytics. Casually reviewing open and click-through rates isn't enough. If email is a critical communication for your organization then you need to review your email data and determine what is working well and what needs to be improved. Develop email goals that are aligned with organizational needs and work to determine how you can reach those goals. Look for emails that perform above or below your goals and study what could have caused that performance.
Remove bounces from future messages
Virtually every email tool tracks the number of bounced emails. It's imperative to remove those emails from your future communication. High bounces rates are a key factor in why emails go to spam folders. There are two types of bounces – hard and soft. Hard bounces are those in which the domain name does not exist, the server has blocked your email, or the email address does not exist. Soft bounces are more fluid. These are messages that are often caused due to a an email server being down or an inbox being full. If an email soft bounces, most email providers will attempt to send an email multiple times over a 72 hour period before giving up. A large number of soft bounces will also impact your ability to avoid spam folders. If an email address encounters soft bounces on several consecutive emails, it is time to remove that email from your list or utilize volunteer or intern support to research a corrected address.
Build a plan for recipients that are not engaged
Even active addresses that do not open or click through links in your emails affect your ability to reach inboxes. As you begin to clean your list, you need  to create a strategy for recipients that don't ever open your emails. In the article, Unicef shares that they created a points based system,
"If you open an email, you get 10 points, and if you click on an email link, you get an additional five points," he says. "We've just been suppressing those who have been on our list for 12 months or longer and have an engagement score of zero."
Suppressing active email addresses is a challenging idea for many nonprofit staff. There is always an ongoing hope that recipients will become reengaged. If your organization is still struggling with performance, it's time to come up strategy for this distribution list.
These three steps are a starting point to begin the process of improving your email performance.
Enjoy the links we've mined for the week. And check out our Tumblr for ongoing internet gold.