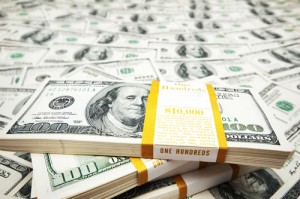 When to Spend Money on Social Media
As Facebook changes over time, it is becoming more evident that you have to pay to play. This has been even more dramatically apparent in the last couple of months as their policies have changed. With sponsored posts (content where you pay to expand your reach) becoming a more effective way to reach both new and current audiences than just updates alone, nonprofits are faced with a choice: should you spend money on this platform, or move onto something else?
An important thing to consider about social media, and Facebook in particular, is that while there is still hesitation amongst some nonprofit executives and board members about the relevancy of social media to overall organizational goals, social media continues to be a critical platform to communicating with your audience. And when done correctly, social media posts and relationships translate into real life donors and volunteers, objectives that all nonprofits strive for.
If spending money on sponsored posts, it is essential that these messages have clear, direct calls to action for them to be the most successful. Without these calls to action, the money you spend won't nearly be as effective as it could have been, and the criticisms you hear about these platforms will be validated.
What this ultimately means is that social media, like other communications and fundraising platforms such as direct mail, brochures, newsletters, and the like, will need to be considered an investment. Social media is not just a free tool – rather, moving forward in order to maximize the reach and effectiveness of these platforms, nonprofits will need to start spending money to have success on these platforms.
We have a Tumblr! Still! And we update it, so check it out.