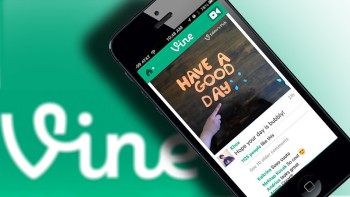 Eight Vine Tricks for Nonprofits
When Instagram announced they were adding the capacity to record videos, many assumed that this meant the death of Vine. In fact, #RIPVine was a trending topic. We discussed the change here. As expected, Vine continues to serve the Twitter-focused users.  We've provided eight tips for nonprofits that may be considering using this platform. The first four are recording Tricks. The second four are content ideas and suggestions.
Come up with a recording plan
Vine is a platform that you should approach with a plan. If you have an idea of a video, map out exactly what you want to show. Determining what you want to show – even by creating a quick storyboard – before starting will save you time and ensure that you're making the most out of your six seconds.
Don't chase the #loop
Many artistic Vine enthusiasts work to build a perfect loop into their videos. If you work at a nonprofit, time is scarce. Don't absorb a lot of time striving to get the ideal loop. This is a situation in which perfection can be the enemy of good. Get a good/great Vine created.
Avoid crashing
If you've used Vine a lot – you know there can be some technical difficulties. Losing a video can be extremely annoying. I was one half-second shot from completing a day-long vine of helping a friend build a fence from scratch when it crashed. When you're dedicating a specific time to shoot a video use Airplane mode (with your wifi on) and try to close down other apps in use.
Don't rush sharing
Take time to figure out the best way and time to share your Vine. The process of sharing your creation with your audience shouldn't be an afterthought. Ensure that the timing of promotion fits with ongoing campaigns or organizational goals. Utilize hashtags thoughtfully in your post so that others can discover your Vine through the App.
Snapshot of events
Vine is a great tool to show an event over the course of six seconds. Start with an empty event space, show split seconds as the event space is created or built, when guests first arrive, the event in full swing, and then take down. These six second time lapse videos will help promote the event in future years and show all of the energy that is poured into a successful activity.
Thank donors
Some organizations utilize social media to chase donations; Vine is a great tool to recognize donors. Thank them with a quick message from your Executive Director or volunteer leader. You can also create a visual thank you with donor names listed.
Convey Results
If your nonprofit serves a population, determine a way to show the process of how that population is helped. Any transformation that an individual, animal, or environment makes can help provide greater clarity and emotion to the work that your organization is doing.
Open Jobs/Volunteer Opportunities
This is an out-of-the-box option, but Vine can be used to highlight volunteer and job opportunities. Having someone briefly describe the opportunity or showing a volunteer doing the activity and encouraging others to join them is a great way to attract new talent.
These tips will help you get more out of your Vine experience. These links will help you keep on the news from the week!