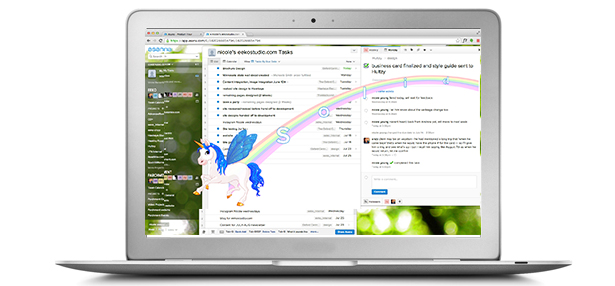 Project Management Tools for Nonprofits
There is no shortage of technology tools, apps, and hacks available to nonprofits. But which ones are actually worth using? We're so glad you asked.
Finding a calendar application is easy – finding one that actually does everything you want it to do is not. Our new favorite – Sunrise. With a desktop application, easy syncing options, and integration across multiple accounts (including Asana, which we outline below, and TripIt), Sunrise will help keep you on track during your long, eventful nonprofit days.
Free conference calling up to 10 participants, screen sharing, call recording, and social network integration make UberConference a no-brainer for nonprofits looking to save on meeting management. Not to mention – it also has some pretty amazing hold music.
The project management SaaS realm has many competitors – from Basecamp and Active Collab, to higher priced tools such as Zoho. So what sets Asana apart? First – the cost is tough to beat (free up to 15 team members). Second – an extremely simple user interface that allows for commenting, sharing tasks, and integrating team calendars create effective collaboration. Finally, it helps keep work fun, with a feature called "Celebrations" – showing you a unicorn when you complete a task.
We've discussed before how important password protocols are for the safety of technology at your nonprofit. Our favorite tool for storing and managing all of our accounts? 1Password. While this is a tool that is on the more expensive side, by syncing your accounts and passwords across multiple platforms and devices, your information has never been so safe.
Your best tool for staying on-top of nonprofit news? The Social Change Consulting Tumblr page.